Performance videos, photos, and a sortable Song List are all below.
Please use this form to get in touch or submit a quote/booking request.


Please note I cannot confirm your event date until a deposit has been paid.


Thank you for being in touch!
---
Past Clients
&nbsp&nbsp&nbsp&nbsp
&nbsp&nbsp&nbsp&nbsp
&nbsp&nbsp&nbsp&nbsp
&nbsp&nbsp&nbsp&nbsp
&nbsp&nbsp&nbsp&nbsp
&nbsp&nbsp&nbsp&nbsp
---
Awards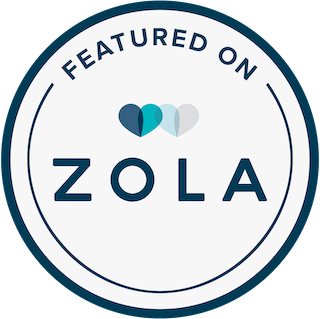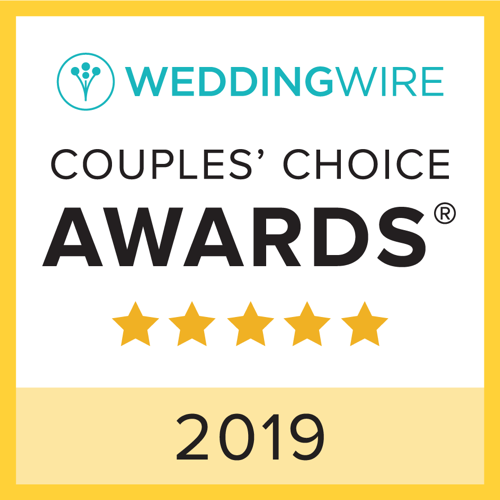 ---
Information
Grant Swift is one of the most sought after private event musicians in the Northeast United States. He specializes in R&B, Rock, Soul, Folk, Pop and Jazz, uniquely arranged for guitar and voice. His extensive repertoire contains everything from Stevie Wonder to Neil Young, Ella Fitzgerald to Ed Sheeran, not to mention his original works. Some loop pedal magic helps to fill out the sound for medium to large venues. Since no backing tracks are used, and everything is created live in the moment, no two performances are ever exactly the same.
He is available in a variety of formats, including virtual performances. For in-person events he performs regularly in his classic one-man band format, but also leads duos and trios. He travels throughout the United States. His versatility has him performing weddings, galas, and corporate events in venues as diverse as concert halls, restaurants, and steamboats.
His clients have included Audi North America, The New York Yacht Club, Time Out New York, and Hudson Yards.
For booking, please drop him a request through the form above.
Sample Videos, Audio, Photos, and a Song List are below.
---
Videos
---
Photos
---
Song List
The following list is sortable by clicking "Title" or "Artist"
| Title | Artist |
| --- | --- |
| A Change Is Gonna Come | Sam Cooke |
| A Day in the Life | The Beatles |
| A Hard Day's Night | The Beatles |
| A Pirate Looks at Forty | Jimmy Buffett |
| A Well Respected Man | The Kinks |
| About A Girl | Nirvana |
| Ain't No Mountain High Enough | Marvin Gaye and Tammi Terrell |
| "Air On The G String" (Suite No. 3 in D major, 2nd mvt) | Johann Sebastian Bach |
| All I Am | Jess Glynne |
| All I Have To Do Is Dream | The Everly Brothers |
| All I Wanna Do | The Beach Boys |
| All My Loving | The Beatles |
| All of Me | John Legend |
| All of Me | (Jazz Standard) Billie Holiday |
| All Shook Up | Elvis Presley |
| All The Things You Are | (Jazz Standard) Ella Fitzgerald |
| Almost Like Being In Love | (Jazz Standard) Nat King Cole |
| Always Be My Baby | Mariah Carey |
| America | Simon & Garfunkel |
| American Girl | Tom Petty & The Heartbreakers |
| American Pie | Don McLean |
| And I Love Her | The Beatles |
| Angel Dream | Tom Petty and the Heartbreakers |
| Ants Marching | Dave Matthews Band |
| Baby I Love Your Way | Peter Frampton |
| Baby One More Time | Britney Spears |
| Back in Black | AC/DC |
| Bang A Gong (Get It On) | T. Rex |
| Beast Of Burden | The Rolling Stones |
| Bennie & The Jets | Elton John |
| Better Together | Jack Johnson |
| Beyond | Leon Bridges |
| Billie Jean | Michael Jackson |
| Black | Pearl Jam |
| Black Hole Sun | Soundgarden |
| Blowin' in the Wind | Bob Dylan |
| Blue Skies | (Jazz Standard) Ella Fitzgerald |
| Both Sides Now | Joni Mitchell |
| Brick | Ben Folds Five |
| Bring It On Home | Sam Cooke |
| Brown Eyed Girl | Van Morrison |
| Build Me Up Buttercup | The Foundations |
| California Dreamin' | The Mamas & The Papas |
| Canon in D | Johann Pachelbel |
| Can't Help Falling in Love | Elvis Presley |
| Can't Take My Eyes Off You | Frankie Valli (or Lauryn Hill) |
| Careless Whisper | George Michael |
| Carolina in My Mind | James Taylor |
| Catch The Wind | Donovan |
| Cat's in the Cradle | Harry Chapin |
| Chandelier | Sia |
| Chasing Cars | Snow Patrol |
| Closing Time | Semisonic |
| Colder Weather | Zac Brown Band |
| Colours | Donovan |
| Come Fly With Me | (Jazz Standard) Frank Sinatra |
| Come Over | Kenny Chesney |
| Con Te Partirò | Andrea Bocelli |
| Could You Be Loved | Bob Marley & The Wailers |
| Crazy Little Thing Called Love | Queen |
| Crazy Love | Van Morrison |
| Cruisin' | Smokey Robinson |
| Crying | Roy Orbison |
| Cupid | Sam Cooke |
| Dancing in the Dark | Bruce Springsteen |
| Dancing In The Moonlight | King Harvest |
| Dani California | Red Hot Chili Peppers |
| Darkness on the Edge of Town | Bruce Springsteen |
| Days Like This | Van Morrison |
| Deck the Halls | Traditional Christmas Carol |
| Desperado | Eagles |
| Dig a Pony | The Beatles |
| Don't Ask Me Why | Billy Joel |
| Don't Let Me Be Misunderstood | The Animals |
| Don't Speak | No Doubt |
| Don't You Want Me | The Human League |
| Down On The Corner | Creedence Clearwater Revival |
| Dreams | The Cranberries |
| Drive | The Cars |
| Dust In the Wind | Kansas |
| Enjoy The Silence | Depeche Mode |
| Everlong | Foo Fighters |
| Everybody Wants To Rule The World | Tears For Fears |
| (Everything I Do) I Do It For You | Bryan Adams |
| Ex's & Oh's | Elle King |
| Express Yourself | Charles Wright & the Watts 103rd Street Rhythm Band |
| Feeling Good | Nina Simone |
| Fire and Rain | James Taylor |
| Flagpole Sitta | Harvey Danger |
| Flowers Never Bend With The Rainfall | Simon & Garfunkel |
| Fly Me To The Moon | (Jazz Standard) Frank Sinatra |
| Fortunate Son | Creedence Clearwater Revival |
| Free Fallin' | Tom Petty |
| Friend Of The Devil | Grateful Dead |
| Georgia On My Mind | (Jazz Standard) Ray Charles |
| Getting Better | The Beatles |
| Given To Fly | Pearl Jam |
| Go Your Own Way | Fleetwood Mac |
| Going To California | Led Zeppelin |
| Good Times | Sam Cooke |
| Good Vibrations | The Beach Boys |
| Got My Mind Set On You | George Harrison |
| Guiding Light | Mumford & Sons |
| Hallelujah | Leonard Cohen |
| Happy Birthday | Stevie Wonder |
| Harvest Moon | Neil Young |
| Hava Nagila | (Traditional) |
| Help Me Rhonda | The Beach Boys |
| Here Comes The Sun | The Beatles |
| Heroes | David Bowie |
| Hey Bulldog | The Beatles |
| Hey Jude | The Beatles |
| Hey Ya! | OutKast |
| Higher Love | Steve Winwood |
| Home | Edward Sharpe & The Magnetic Zeros |
| Hotline Bling | Drake |
| Hound Dog | Elvis Presley |
| How Great Thou Art | (Traditional) |
| How Sweet It Is (To Be Loved by You) | Marvin Gaye |
| I Heard It Through The Grapevine | Marvin Gaye |
| I Hope You Dance | Lee Ann Womack |
| I Still Haven't Found What I'm Looking For | U2 |
| I Wanna Dance with Somebody (Who Loves Me) | Whitney Houston |
| I Want You | Savage Garden |
| I Want You Back | The Jackson 5 |
| I Will | The Beatles |
| I Will Wait | Mumford & Sons |
| If We Were Words (We Would Rhyme) | Gruff Rhys |
| I'll Be | Edwin McCain |
| I'll Be Back | The Beatles |
| I'll Be Your Baby Tonight | Bob Dylan |
| I'm A Believer | The Monkees |
| I'm Gonna Be (500 Miles) | The Proclaimers |
| I'm Looking Through You | The Beatles |
| I'm On Fire | Bruce Springsteen |
| I'm Waiting For The Man | The Velvet Underground |
| I'm Yours | Jason Mraz |
| Imagine | John Lennon |
| In Dreams | Roy Orbison |
| In My Life | The Beatles |
| In Your Eyes | Peter Gabriel |
| Interstate Love Song | Stone Temple Pilots |
| Into the Great Wide Open | Tom Petty & The Heartbreakers |
| Into The Mystic | Van Morrison |
| Ironic | Alanis Morissette |
| Isn't She Lovely | Stevie Wonder |
| It Must Have Been The Roses | Grateful Dead |
| It Won't Be Long | The Beatles |
| It's Alright | Curtis Mayfield & The Impressions |
| It's Gonna Be Me | NSYNC |
| It's Only a Paper Moon | (Jazz Standard) Ella Fitzgerald |
| I've Just Seen A Face | The Beatles |
| Jealous | Labrinth |
| Jesu, Joy of Man's Desiring (Prelude from Cantata BWV 147) | Johann Sebastian Bach |
| Jet | Paul McCartney and Wings |
| Jingle Bells | Traditional Christmas Carol |
| Josie | Donovan |
| Jumpin' Jack Flash | The Rolling Stones |
| Just The Two Of Us | Bill Withers |
| Just the Way You Are | Billy Joel |
| Just the Way You Are | Bruno Mars |
| Just What I Needed | The Cars |
| Killing Floor | (Blues Standard) Howlin' Wolf |
| Knocks Me Off My Feet | Stevie Wonder |
| La Vie En Rose | (Jazz Standard) Édith Piaf |
| Lady Stardust | David Bowie |
| Landslide | Fleetwood Mac |
| Layla | Eric Clapton |
| Lean on Me | Bill Withers |
| Let It Snow! Let It Snow! Let it Snow! | Vaughn Monroe |
| Let's Dance | David Bowie |
| Let's Get It On | Marvin Gaye |
| Light My Fire | The Doors |
| Listen To The Music | The Doobie Brothers |
| Little Red Rooster | (Blues Standard) Howlin' Wolf |
| Lola | The Kinks |
| L-O-V-E | Nat King Cole |
| Losing My Religion | R.E.M. |
| Lucille | Kenny Rogers |
| Make It With You | Bread |
| Manhã de Carnaval (aka "Black Orpheus" or "A Day in the Life of a Fool") | (Jazz Standard) Frank Sinatra |
| Maps | Yeah Yeah Yeahs |
| Marry You | Bruno Mars |
| Mary Jane's Last Dance | Tom Petty & The Heartbreakers |
| Me & Julio Down By The School Yard | Paul Simon |
| Meet Me Half Way | Kenny Loggins |
| Message In a Bottle | The Police |
| Mind Games | John Lennon |
| Money (That's What I Want) | Barrett Strong |
| Moon River | (Jazz Standard) Audrey Hepburn (also Andy Williams) |
| Moondance | Van Morrison |
| More Than A Woman | Bee Gees |
| Motorcycle Drive By | Third Eye Blind |
| Mrs. Robinson | Simon & Garfunkel |
| My Cherie Amour | Stevie Wonder |
| My Girl | The Temptations |
| My Hero | Foo Fighters |
| My Type | Saint Motel |
| My Way | Frank Sinatra |
| New York, New York | (Jazz Standard) Frank Sinatra |
| New York State of Mind | Billy Joel |
| Night Moves | Bob Seger |
| Nobody Told Me | John Lennon |
| Nothing Compares 2 U | Prince (or Sinéad O'Connor) |
| Once In A Lifetime | Talking Heads |
| One Love/People Get Ready | Bob Marley & The Wailers |
| One More Cup Of Coffee | Bob Dylan |
| 'O Sole Mio | Luciano Pavarotti |
| Peace of Mind | Boston |
| Peaches | Justin Bieber |
| Penny Lane | The Beatles |
| Perfect | Ed Sheeran |
| Picture Book | The Kinks |
| Proud Mary | Creedence Clearwater Revival |
| Psycho Killer | Talking Heads |
| Pulling Mussels (From The Shell) | Squeeze |
| Riders On The Storm | The Doors |
| Riptide | Vance Joy |
| Rock And Roll | Led Zeppelin |
| Rocky Raccoon | The Beatles |
| Romeo and Juliet | Dire Straits |
| Royals | Lorde |
| Satellite | Dave Matthews Band |
| Say It Ain't So | Weezer |
| Say My Name | Destiny's Child |
| Semi-Charmed Life | Third Eye Blind |
| September | Earth, Wind & Fire |
| Shape of You | Ed Sheeran |
| She's Got Everything | The Kinks |
| Shine On You Crazy Diamond | Pink Floyd |
| Shower The People | James Taylor |
| Shut Up and Dance | Walk The Moon |
| Silly Love Songs | Paul McCartney |
| Silver Bells | Bing Crosby |
| Since I Fell For You | Bonnie Raitt (also Buddy Johnson, and Lenny Welch) |
| Single Ladies | Beyoncé |
| (Sittin' On) The Dock of the Bay | Otis Redding |
| Sitting, Waiting, Wishing | Jack Johnson |
| Signed, Sealed, Delivered I'm Yours | Stevie Wonder |
| So Happy Together | The Turtles |
| Solsbury Hill | Peter Gabriel |
| Something | The Beatles |
| Speechless | Dan + Shay |
| Spirit In The Sky | Norman Greenbaum |
| Stand By Me | Ben E. King |
| Starlight | Muse |
| Stay With Me | Sam Smith |
| Stuck In The Middle With You | Stealers Wheel |
| Such Great Heights | The Postal Service |
| Summer of '69 | Bryan Adams |
| Summertime | Kenny Chesney |
| Superstition | Stevie Wonder |
| Sweet Caroline | Neil Diamond |
| Take It Easy | Eagles |
| Take Me Home, Country Roads | John Denver |
| Take Me To Church | Hozier |
| Talking Backwards | Real Estate |
| Tempted | Squeeze |
| Tennessee Whiskey | Chris Stapleton |
| Territorial Pissings | Nirvana |
| That's Amore | (Jazz Standard) Dean Martin |
| That's Where It's At | Sam Cooke |
| The Christmas Song | Nat King Cole |
| The Gambler | Kenny Rogers |
| The Heart Of The Matter | Don Henley |
| The Logical Song | Supertramp |
| The Rain Song | Led Zeppelin |
| The River | Garth Brooks |
| The Shadow Of Your Smile | (Jazz Standard) Frank Sinatra |
| The Sound of Music | Rodgers and Hammerstein |
| The Stranger | Billy Joel |
| The Summer Wind | (Jazz Standard) Frank Sinatra |
| The Thrill Is Gone | (Blues Standard) B.B. King |
| The Times They Are a-Changin' | Bob Dylan |
| The Way You Look Tonight | (Jazz Standard) Tony Bennett |
| The Weight | The Band |
| Them Bones | Alice in Chains |
| They Can't Take That Away from Me | (Jazz Standard) Ella Fitzgerald |
| Things We Said Today | The Beatles |
| Thinking Out Loud | Ed Sheeran |
| This Feeling | Alabama Shakes |
| This Must Be The Place (Naive Melody) | Talking Heads |
| Three Little Birds | Bob Marley & The Wailers |
| Til There Was You | (Jazz Standard) The Beatles |
| Tiny Dancer | Elton John |
| Total Eclipse of the Heart | Bonnie Tyler |
| Touch Me | The Doors |
| Turn! Turn! Turn! | The Byrds |
| Two Of Us | The Beatles |
| Unchained Melody | The Righteous Brothers |
| Under Pressure | Queen and David Bowie |
| Under The Bridge | Red Hot Chili Peppers |
| Victoria | The Kinks |
| Wait | The Beatles |
| Walking in Memphis | Marc Cohn |
| We've Got A Groovy Thing Goin' | Simon & Garfunkel |
| What a Wonderful World | (Jazz Standard) Louis Armstrong |
| Wheel | John Mayer |
| When Will I Be Loved | The Everly Brothers |
| While My Guitar Gently Weeps | The Beatles |
| White Christmas | Bing Crosby |
| Wild Horses | The Rolling Stones |
| Wild World | Cat Stevens |
| Will You Love Me Tomorrow | The Shirelles |
| Wish You Were Here | Pink Floyd |
| Wishlist | Pearl Jam |
| With A Little Help From My Friends | The Beatles |
| Without You | Harry Nilsson |
| Wonderful World | Sam Cooke |
| Would? | Alice In Chains |
| Yes | Beyoncé |
| You Are My Sunshine | (Traditional) |
| You Can't Always Get What You Want | The Rolling Stones |
| You Can't Do That | The Beatles |
| You Can't Hurry Love | The Supremes |
| You Don't Know How It Feels | Tom Petty & The Heartbreakers |
| You Don't Know Me | Ray Charles |
| You Make My Dreams | Hall & Oates |
| You May Be Right | Billy Joel |
| You Should Probably Leave | Chris Stapleton |
| You Won't See Me | The Beatles |
| Young Americans | David Bowie |
| Your Song | Elton John |
| You're All I Need to Get By | Marvin Gaye and Tammi Terrell |
| You're My Best Friend | Queen |
| You're Nobody Till Somebody Loves You | (Jazz Standard) Dean Martin |
| You're The One That I Want | John Travolta and Olivia Newton-John |
| You've Got To Hide Your Love Away | The Beatles |